Pomegranate Martini DIY Recipe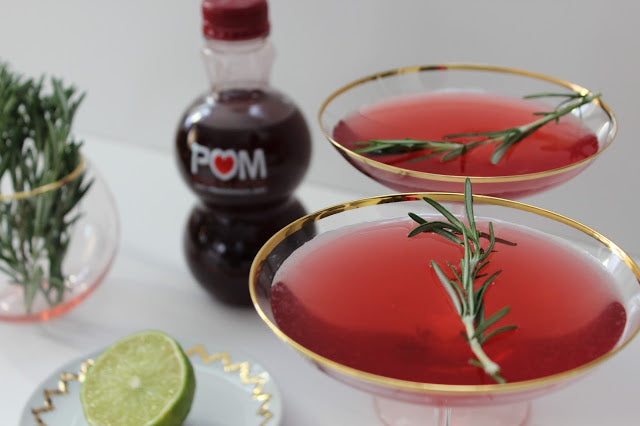 I don't know about you guys, but these past couple of weeks for me have been exhausting and grueling. And, because of that, I figured that we could all use a cocktail, or two.  Enjoy this Bond style martini shaken, not stirred. If you try the recipe, let me know! I promise there is a whole lot of festive flavor in this cocktail and it won't disappoint!

1/3 cup of POM Juice
1/2 lime, squeezed
2 shots of vodka
2 shots of orange liqueur
Rosemary for garnish

Combine POM, vodka, lime juice, and orange liqueur in a shaker. Shake. Pour. Garnish. Serve. It's that easy! :)

Details: Martini Glasses. Cocktail Shaker.