DIY Pompom Seagrass Basket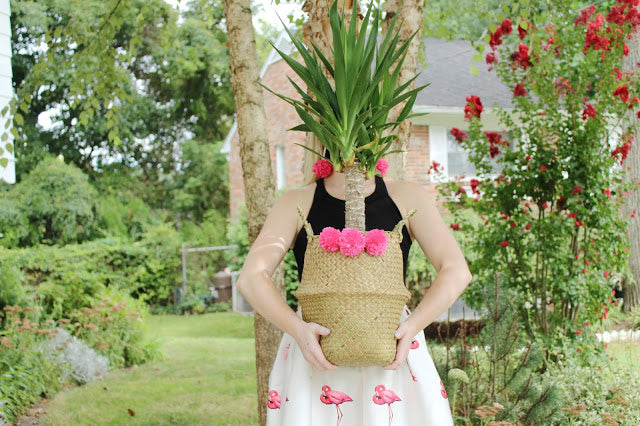 It's October, which means Fall is upon us and Summer is officially over. However, I'm one to believe that you can incorporate bright colors and fun accessories all year-round (THINK PINK and POM POMS). 
This seagrass belly basket is seriously such an easy DIY.  All you do is make your pom poms and sew them on. The end. Be creative and use different yarn colors, I especially love the effect of gradient color schemes. 
For details on how to make these adorable puffballs, see my older post 
here
. As you can see, I'm very obsessed with my pom pom maker, hence why my earrings perfectly match the basket!
The best part about this DIY is that the belly basket is so multifaceted. It can be used as a planter, like I styled here, or it can be your new go-to vacation or summer bag! When you are out and about and people ask you where you got your bag, you can simply say "I made it" (insert sassy girl emoji here).