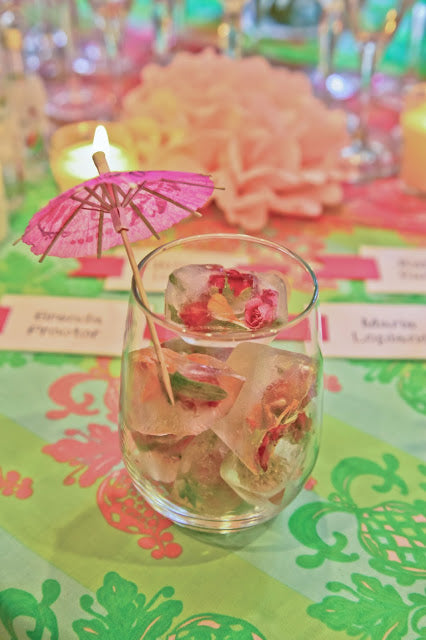 Whoever came up with the idea of edible flower ice cubes is a Pinterest genius! My mom and I discovered the idea about four years ago and have been spicing up our cocktails ever since. 


Spring is here and I am sure that your foreseeable future is filled with cocktail parties. Get yourself a cute ice cube tray and try these out! They won't disappoint!

Materials:
Ice cube tray
Water
Edible flowers (I got mine from Wegmans)

Create:
Fill 1/3 of each ice cube mold with water.
Add edible flowers.
Freeze for a couple of hours.

Viola!

EASY. CHEAP. DARLING. END OF STORY.

Note: I have included pictures from my 21st birthday party. The flower ice cubes were a huge hit!