Jefferson Lane Takes the French Riviera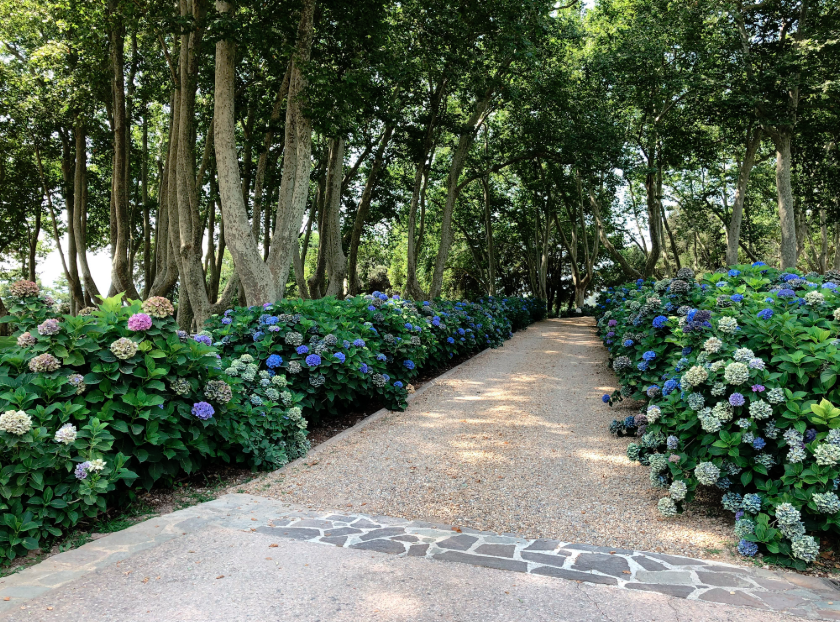 Bonsoir! That's one of the three French words that we got really good at saying on our recent trip to Cannes. Which, by the way, is phonetically pronounced KHAN. You don't want to mess that up or everyone will know that you aren't a worldly traveler and that you have clearly never been there. 
Talk about a dream vacation. We ate and drank our way through the riviera and couldn't wait to share some of our favorite restaurants and things to do. Enjoy our guide to Cannes, where the rosé is flowing like water! 
EAT
Start your day at a local bakery near your hotel and indulge in a chocolate croissant (or two) and fresh squeezed orange juice. The orange juice in France was the best that we have ever had. 
When your stomach has fully digested multiple croissants and you have finished your morning exploring, mosey on over to a beach club for lunch and sunbathing. Most hotels have relationships with various beach clubs and the concierge can help you get a reservation and discount. Make sure that you reserve the pier chairs on the water! Food and bottle service will be at your disposal and you will thank us later. 
Fantastic brunch spot with beautiful views of the water and a fun atmosphere. 

Le Benitier Plage Cannes
This is the pier that we sunbathed on. We bought a pink flamingo floatie and I pulled Ellen around on it in the ocean. #servant
Another great lunch spot! The French dining experience is quite long, as the French pride themselves on the multi-course gastronomic dining experience. Ellen actually fell asleep at the table for a solid hour. 
Not into the beach scene? Try Astoux et Brun. This is a fantastic lunch spot! If you are really into seafood platters and oysters, then this is the place to go! It has an adorable outdoor seating area in the middle of Cannes, which is first come, first serve. So, get there early! 
La Palme d'Or 
We ate at this Michelin star restaurant on our first night in Cannes. Talk about over the top. The waiters had carts for bread, champagne and there was a dice menu. The restaurant is located in Hotel Martinez (a great place to stay) and has a great cocktail bar called Le Jardin. They serve delicious cocktails that are intricately made. This was also the only bar that had Mezcal. Praise the Lord. You better believe that we went there multiple times. 
Le Baoli 
Le Baoli is a pretty exclusive Asian-fusion restaurant that can be difficult to get into depending on what time of year you are there. There is great people watching, music, and dancing. The place is pretty ROWDY. We were obviously in the DJ booth and Ellen scored us some free cocktails. There is also a beautiful rooftop bar and lounge that we frequented. All in all - go to Le Baoli.
La Môme
My favorite restaurant in Cannes. The ambiance, live music, and homemade truffle gnocchi were unparalleled. We didn't get to have dinner until 11 PM because of our traumatic catamaran cruise, but the place was just getting busy. The restaurant is so popular that they own multiple restaurant fronts and have taken over the street with their outdoor seating. 

DO
Visit Hotel du Cap-Eden-Roc in Antibes, or better yet, stay there if you can swing it.
It's about a 25 minute Uber ride from Cannes and it's 100% worth it. The hotel guests are fabulous (celebrities, bloggers, etc.) and the grounds are absolutely stunning. Ellen and I booked caviar facials at their La Prairie spa. It was unbelievable. We then had brunch at the Eden-Roc Restaurant, which had amazing views of the riviera and unlimited oysters and burrata on their seafood buffet. To say we were in heaven was an understatement.  
Take the ferry to Saint-Tropez.
We had a magical lunch at Dior Des Lices, the garden cafe outside of Dior. The dining experience did not disappoint. The china was Dior and the lattes even had Dior stamped in the foam with cinnamon. We were supposed to make our way to Nikki Beach and Le Club 55 (the Saint-Tropez hot spots), but there were no taxis. Every Uber cancelled on us so we decided to dine and drink champagne at L'Opera. Dancing on tables was accomplished. 
Rent a car and explore the Cotes de Provence rosé region.
We rented a car from SIXT in Cannes (8 Rue Frédéric Amouretti) and drove to Chateau d'Esclans (the Whispering Angel vineyard). It took us awhile to get out of Cannes because the streets were confusing and I was an unhelpful navigator, so we ended up missing our private wine tour at the Chateau. Us offering to pay the tour guide for another tour was turned down rather quickly. So, make sure you make a private tour reservation well in advance and give yourself extra time to get there!
The grounds at the Chateau were stunning. The blue hydrangeas and perfectly manicured grounds juxtaposed against the yellow Chateau were unreal. Ellen and I bought some #roseallday swag from the wine shop, did a tasting (it's FREE), and walked around the vineyard. Of course we pushed the envelope and walked in the private areas, but no one complained. :)
There is a hole-in-the-wall restaurant just down the road from the Chateau called La Maurette. We FINALLY had duck, homemade truffle ravioli, and $6 glasses of rosé. We had to look up the translation of duck in French because we were shocked we hadn't eaten any the whole trip. The menus were all in French and no one could speak English so the google translation was helpful. 
We also drove to Eze and climbed the stairs in the medieval village to Chateau Eza. It was a beautiful walk up to the top of the village and we 100% earned our glasses of wine. The views from the hotel bar were indescribable. 
Go to the market!
Ellen and I stumbled upon a flea market in the middle of Cannes with vendors that were selling antiques and vintage designer jewelry and accessories. We found vintage Chanel earrings at one of the shops and were able to haggle the price down to $200.