Grool Halloween DIY Ideas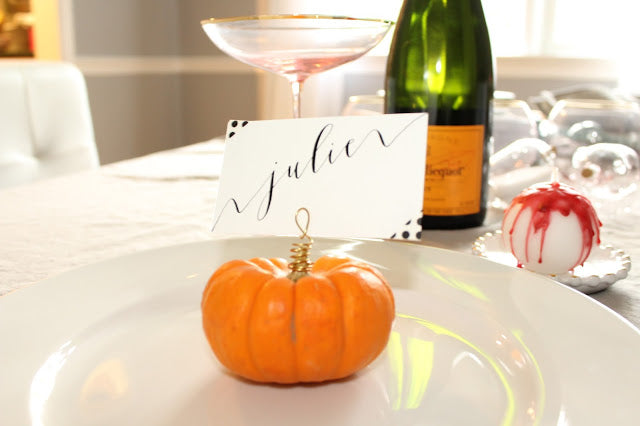 I tend to go crazy when it's Halloween. I'm that girl that buys up all of the decorations after season when they are marked down 75% and saves them for the next year. For some reason I just can't resist a good deal, especially on Halloween decor. Can you say Stage 1 HOARDER?!?

With Halloween just around the corner, I figured that you could use some DIY  inspiration to get SPOOKishly creative with your festive decor. Each of these projects is easily under $10 (especially if you're thrifty and use your Michael's coupon) and will certainly add some character to your Halloween-themed party and/or tablescape.


Spooky Candles:
Ball Candle Set
Red Taper Candle
Matches/Lighter

Cover your work surface with newspaper/wax paper to protect it.

Light your red taper candle and drip the heated wax around the white ball candle until you have your  desired, SPOOKY effect.




Pumpkin Place Card Holder: 
Mini Pumpkins
Gold Wire
Small Paintbrush or Pencil
Scissors
Name Cards

Wrap the gold wire around the end of the paintbrush (5-6 times).

Remove the coiled wire from your paintbrush and slide it onto the stem of the pumpkin.

Cut the wire so that the tail of the wire is slightly taller than the stem of the pumpkin.

Make a loop with the wire and tuck the remainder of the tail up. This is your card holder.

Insert your name card and you are done!